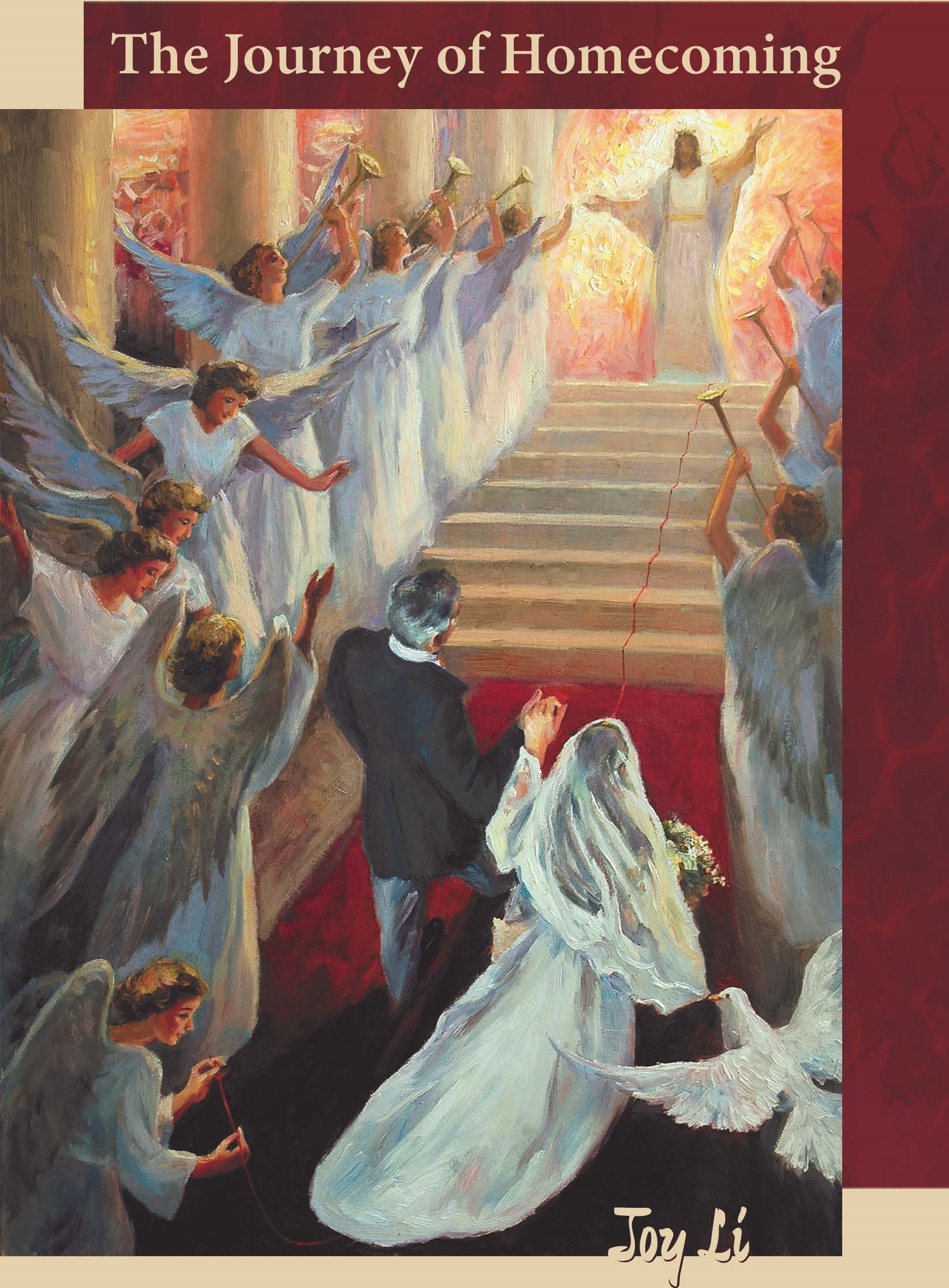 The Journey of Homecoming
Author : Joy Li
David Demain, Nathaniel Chow, Grace Chiang, Nicole Tsai and many other pastors and family members around the world sincerely recommend this book

"I am so blessed by our spiritual daughter, Joy. She lives and walks out what she speaks and believes. This book marks the key milestones of our global family believers' journey in coming home to the Father.
——David Demian / The Watchmen for the Nations

"I encourage everyone to possess this book which cover the crucial aspects of the "home" God desires. It will greatly bless every church and home.

——Grace Chiang / Forerunner Christian Church, CA

"The book documents God's works of the past 20 years. From then on, spiritual parents have arisen and the Chinese, once orphans, have become the apples of our Heavenly Father's eye.
── Eddie Ma / Incubator Ministries, Hong Kong

'Homecoming' is a gift from God to the Chinese. Homecoming journey is indispensable before the Second Coming of Christ, a journey that voices the aspirations of tens of thousands of vagabonds. Inspired by the Holy Spirit, this book will bring many readers to embark on this Homecoming journey hand in hand!
——Zhang Rongliang/ Chinese for Christ Church, author of Apostle Purified by Fire